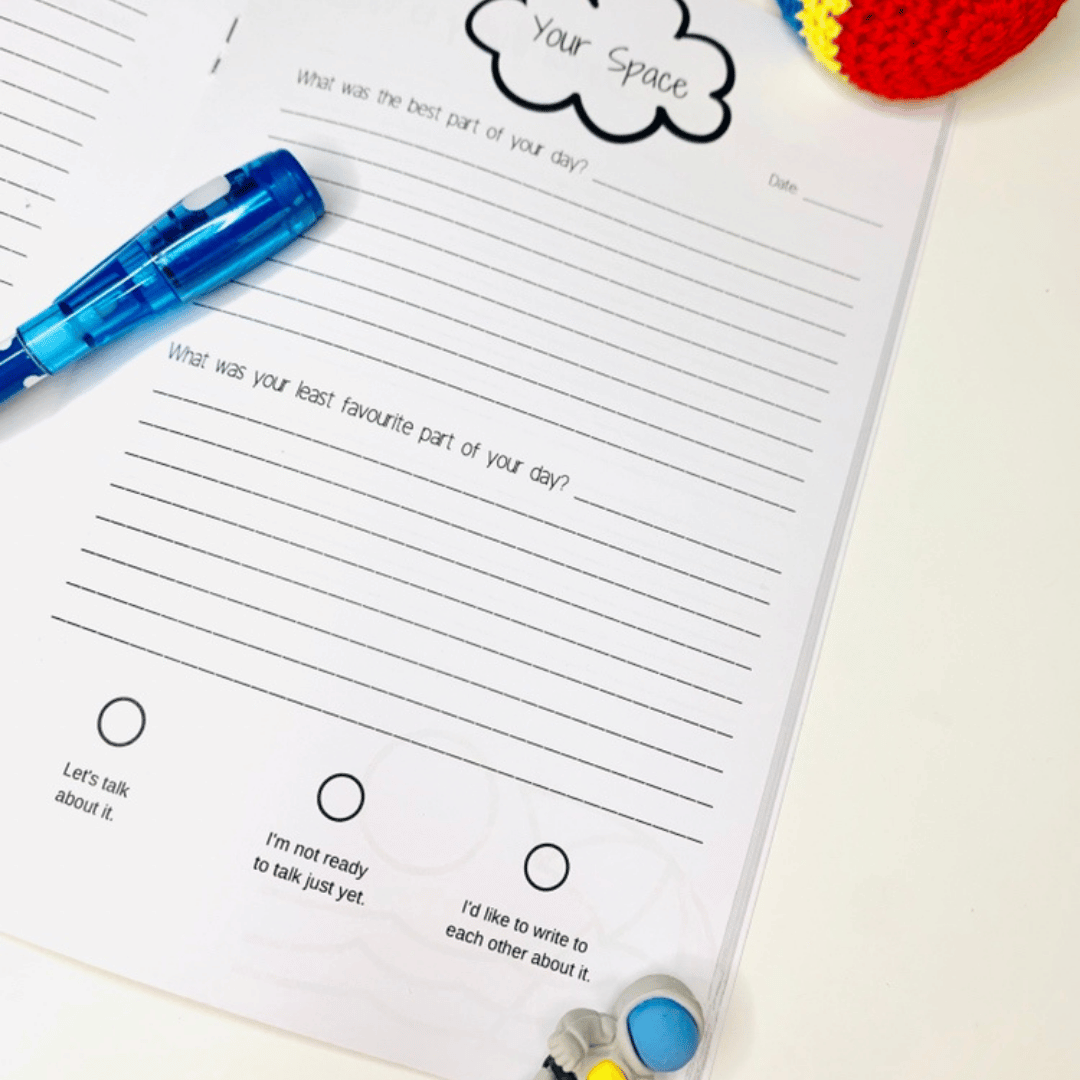 Between Us – Conversation Journal
Our Between Us Conversation Journal allows the opportunity for your child to write about their day and share it with you.
Sometimes our family lives become busy and finding the right time for meaningful communication with our kids can be difficult.
Our Journal bridges the gap and opens the lines of communication. This nurtures the important skill in our children of expressing themselves effectively, allowing them to feel safe & acknowledged whilst still letting them guide the way for how they wish to communicate, giving them the following options at the bottom of their page to let you know:
"Let's talk about it"
"I'm not ready to talk yet"
"Can we write about it?"
Your child has the opportunity to write about their day, their feelings and ask questions. We have included a space for you to write back to them to allow for personal communication in what can sometimes be a busy family environment.
A great resource for kids facing adversity, tweens transitioning into a new phase of their lives or for creating a safe place for your teenager to discuss drugs, alcohol, relationships or peer pressures.
An effective communication tool for parents and educators to use as a support system to build mutual trust and respect.
Good communication between you and your child is important for developing a positive relationship.
All our Journals have been designed and created with love by us and are professionally printed by a fellow small business here in Australia.