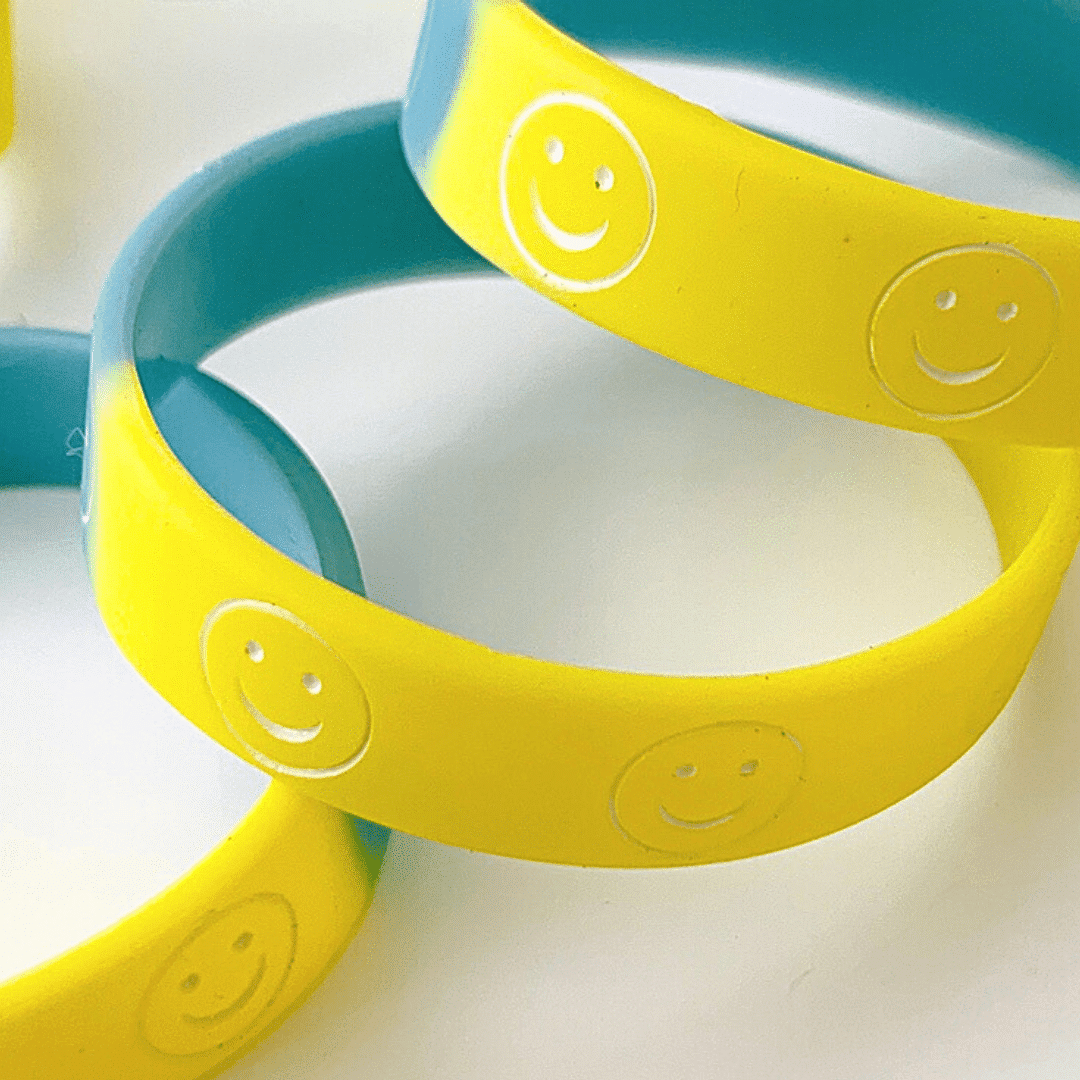 Silicone Emotions Band for Kids
Positive Mind Open Heart silicone Emotions Band is a helpful tool for children with Autism, ADHD, Non-Verbal Communicators or children with Special Needs. They are ideal to wear at school or at home. 
Emotions Bands are an effective communication tool for alerting teaching staff or friends about your child's emotional state.
Designed to be a discreet visual resource with beautiful colours allowing your child to be able to communicate their feelings in a safe non-verbal way.
Your child  can slide the wristband around to show how they are feeling –
Yellow side – feeling happy, comfortable, able to talk or listen.
Blue side – feeling unhappy, anxious, sad, upset, not OK, leave me alone or wanting some time out
The Emotions band measures 5cm in diameter.
Please note that the Emotion bands are a visual communication aid only. They are not designed to be chewed or sucked on.