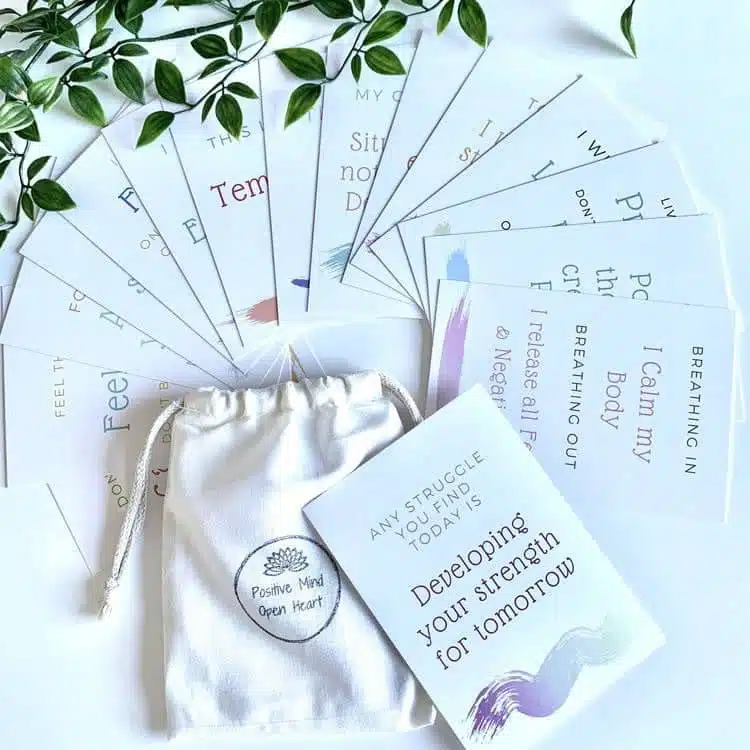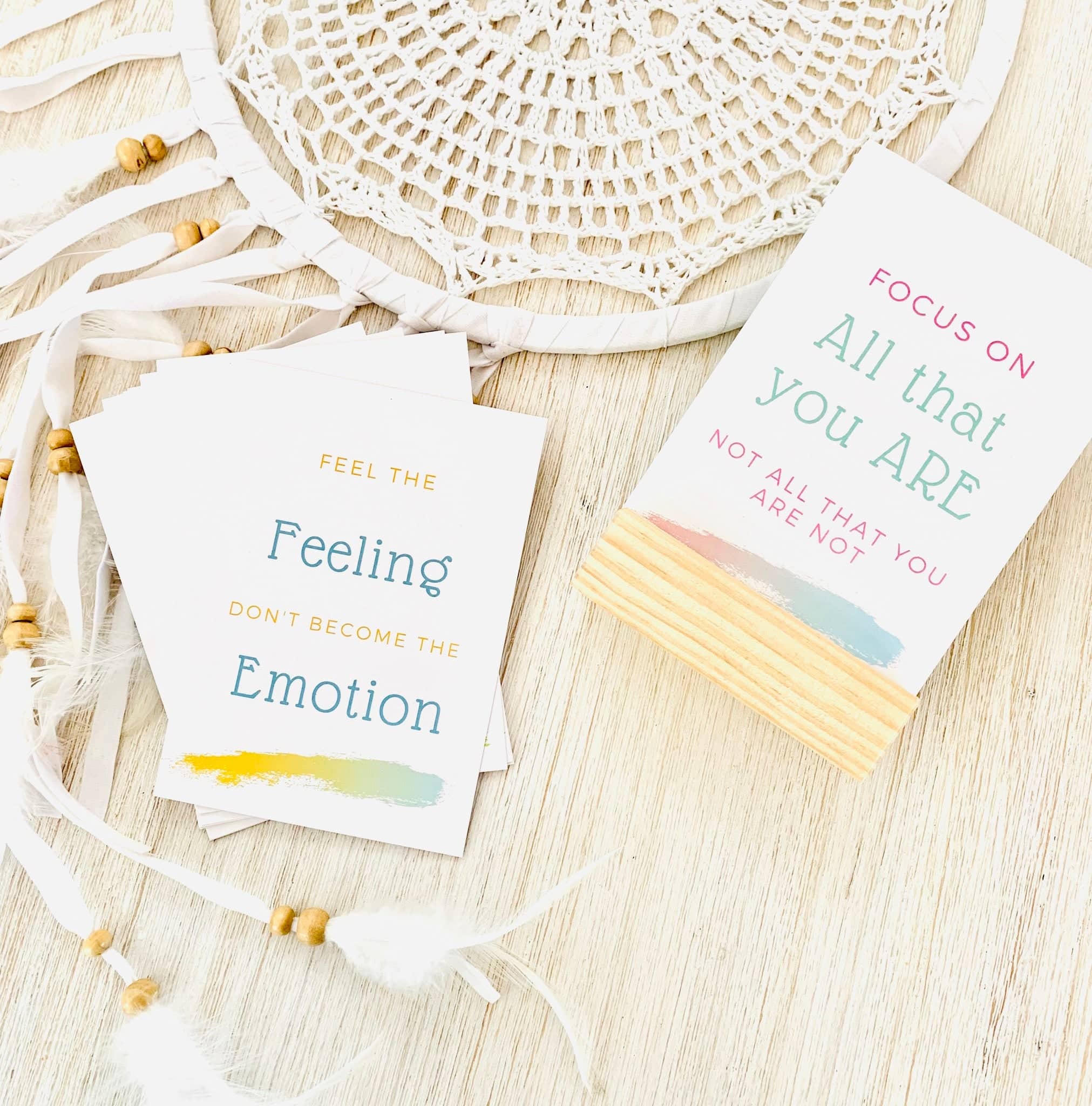 Calm Mind Affirmation & Encouragement Cards – 16 Pk-with Timber Stand
Calm Mind Affirmation & Encouragement Cards – 16 Card Pk
Comes with Timber Stand
~ Affirmation & Encouragement Cards ~
Our Calm Mind pack has been designed with Anxious Feelings in mind, to create affirmations and words of encouragement that you can remember, read or be encouraged by in times of need.
I will not let my worry control me
Remember, small steps are still progress
Live in the Present, don't anticipate the future or dwell on the past
Any struggle you find today is, developing your strength for tomorrow
My positive thoughts create my positive feelings
Anxiety has been described as a racing mind that replays the same worries again and again. It can affect the way we think, feel and behave.
If we can train our minds to control our thoughts by using Affirmations, we can begin the process in the treatment of anxiety.
Using affirmations when dealing with anxious feelings and emotions, gives us words of encouragement and comfort to push through unhelpful thoughts.
All of our Positive Mind Open Heart Affirmation Cards come packaged in a beautiful Cotton Drawstring bag to store your new cards or complete your gift.
*16 x LARGE A6 (15cm x 10cm) Glossy Cards (350gsm) with unique Affirmations ~ Inspirational and Encouragement Quotes.