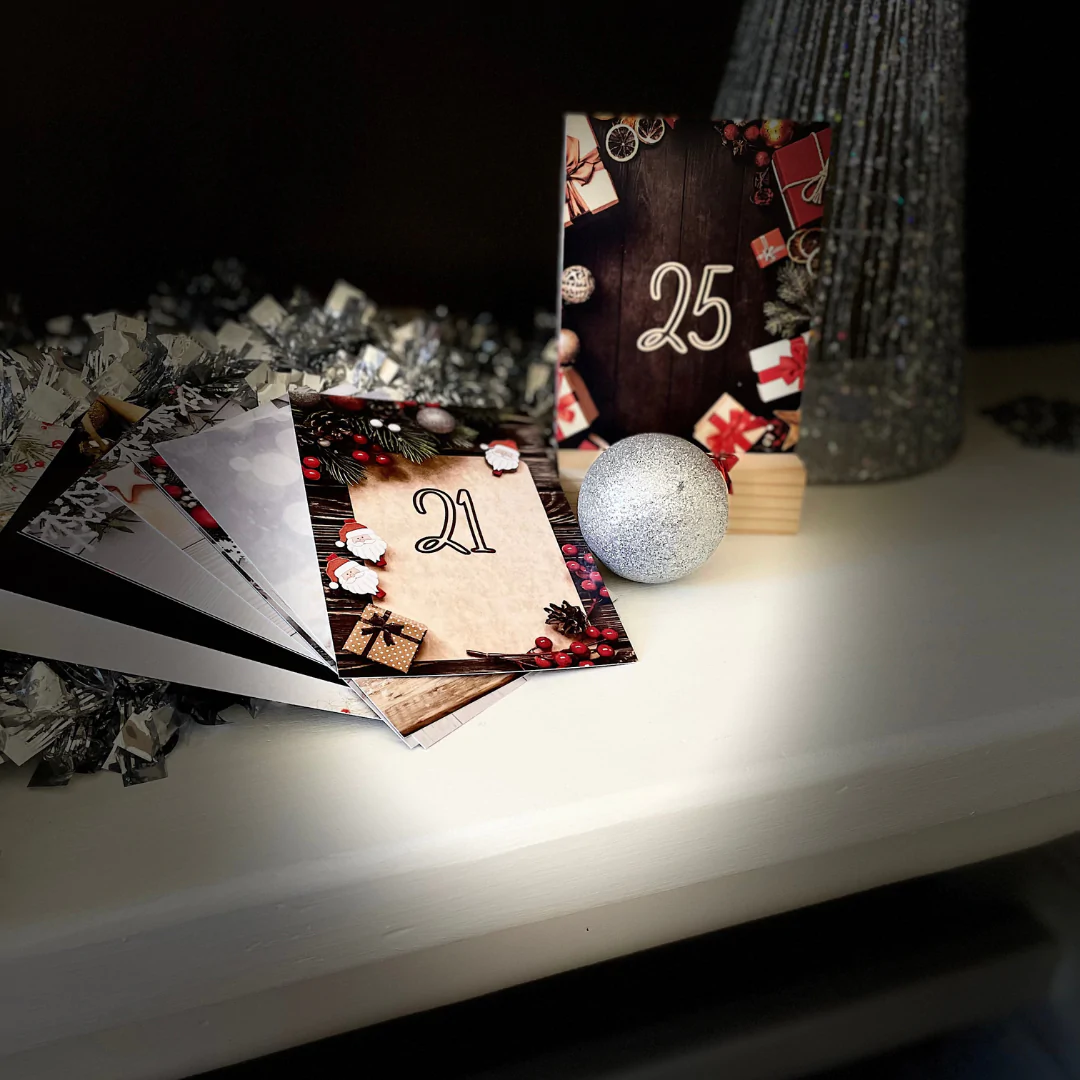 Kindness Christmas Advent Cards – -25pkt- With Timber Stand
Kindness Christmas  Advent Cards – With Timber Stand
Create a ripple affect of kindness and connection within your family with 25 cards with way to encourage Kindness; Giving; Thoughtfulness; Positivity; & Gratitude that can involve the whole family.
Swap out the lollies and chocolates this year in your advent calendar and encourage kindness and positivity this Christmas.
Our Kindness Advent Cards come complete with a timber stand to display your cards making it easy for the whole family to share in the spirit of Christmas and a custom carry bag to pack them away to reuse every year.