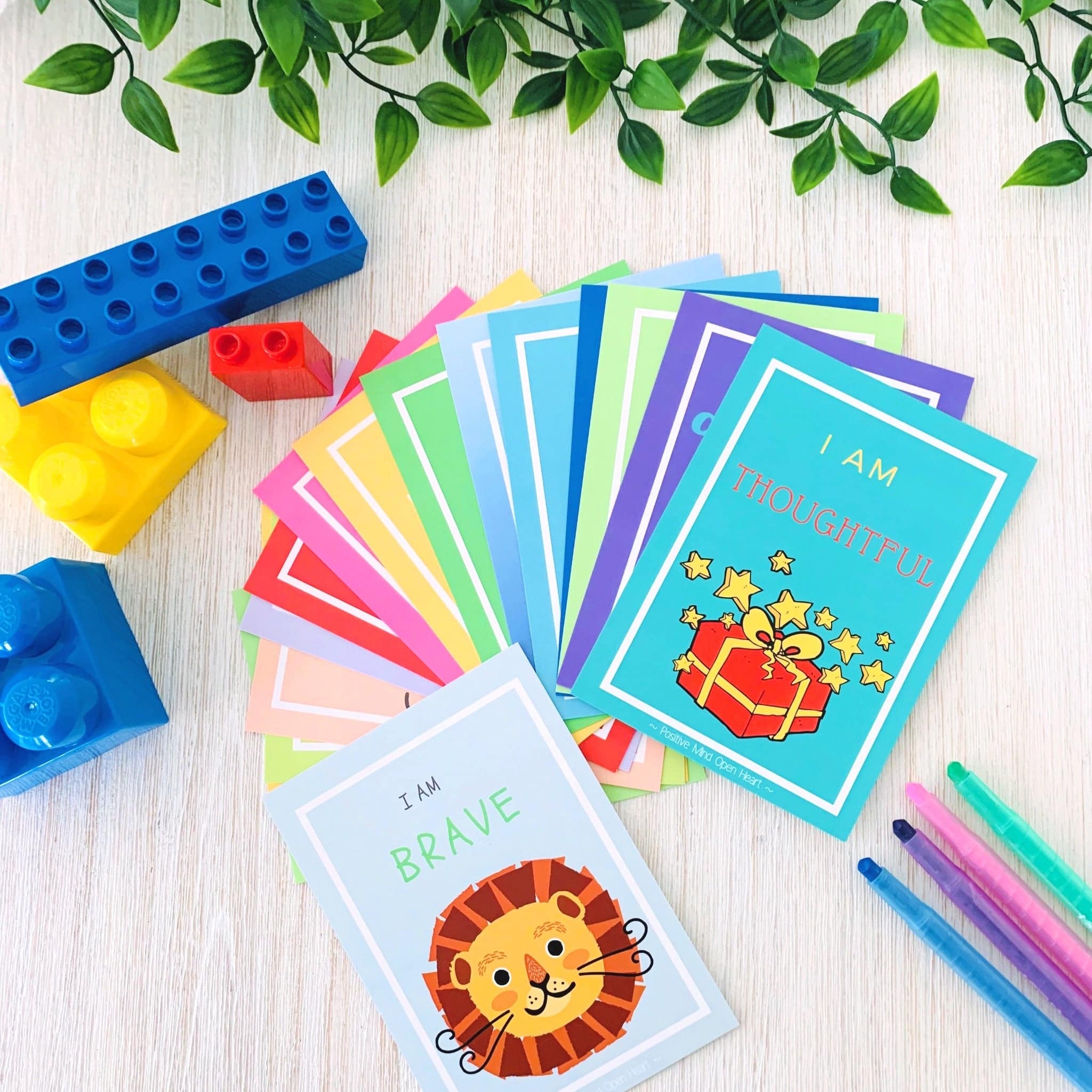 Affirmation Cards for Kids-Little Minds- 4 to 7 Years Old- with Timber Stand
~ Affirmation Cards for Kids – "Little Minds" packs are great for ages 4-7 years ~ 
Comes with Timber Stand
As important as it is for parents to encourage, love and support their children, it is just as important that children learn to create this within themselves.
It is very empowering for a child to create positive beliefs in themselves, affirmations and the use of our cards is a very effective tool in nurturing self-belief in childhood, which will stay with them throughout their life.
Our Affirmation Cards for "Little Minds" help create positive mindset surrounding being:
Helpful
Loved
Happy
Safe
Gratitude
Kindness
Learning
Car trips, meal times or as a bedtime routine are perfect opportunities to spark up meaningful and productive conversations with your kids.
Our Little Minds Packs come with a beautiful Cotton Drawstring to store your new cards or complete your gift.
  **16 x LARGE A6 (15cm x 10cm) Glossy Cards (350gsm) with unique Affirmations ~ Inspirational and Encouragement Quotes.