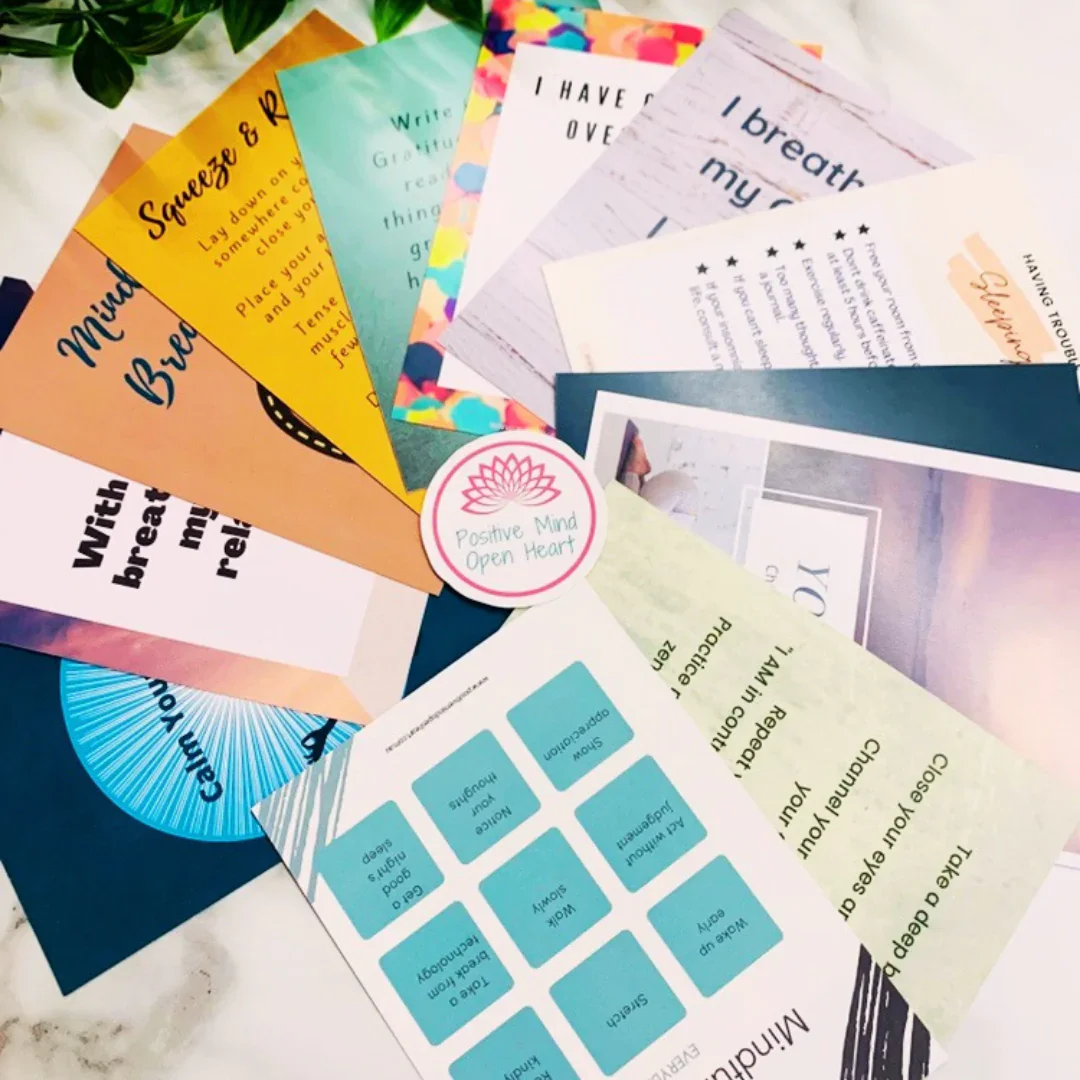 Calm Teen Strategy Cards Pack 12 pkt – With Timber Stand
Calm Teen – 12 pkt 
With Timber Stand
Often when Teenagers go through puberty it can bring a range of new changes and emotions.
These changes can make it hard for our Teens to feel as though they remain in control of their bodies and minds.
Our thoughts have a lot of power and our Teens can often spend a lot of time inside their head, our Calm Teen Pack is filled with Tips & Strategies to help your child manage and make sense of their emotions and encourage a positive mindset that will help them during times of adversity.
Our Calm Teen Pack includes:
* Mindful Breathing techniques – explaining to your teen a simple way they can use their breath to assist in dealing with stress, anxiety and overwhelm. A useful strategy for exam time or before bed to assist with the calm down "switch off" process.
* Affirmation Cards – focusing on Calm, Relaxation & Peace – easy to remember affirmations for your Teen to use as a tool to help them remain calm and at ease when they need it.
* Mindfulness Mantras – engaging in positive self talk can help reduce stress, improve self esteem, increase motivation, and improve overall mental health.
* Sleep Tips – Have you noticed your teens sleeping patterns shift so they are tired later in the evening? this can make the process of going off to sleep at a time that is conducive to getting up early for school very hard. We have included some helpful tips that could assist your child off to the "land of nod" sooner rather than later.
* Mindfulness & Calming Strategies – TIPS to help your teen be present and begin that process of calming down
* Strategies and Tips for moments of Anger or Sadness – sometimes our teens can experience emotions without knowing the trigger, this can increase anxiety as they are unsure why they feel a certain way. We have included strategies to assist your teen during these moments.
* Encouraging Mindful Moments – through the use of examples your teen can implement to become more thoughtful, show empathy and practice Mindfulness.
* Strategy cards to assist Calm your Teen's Mind including a simple yoga pose which is great for kids who need to take just take a moment to be with their breath and their thoughts without pressure or expectation.
The best way we can support our Teen's is to give them tools they can use when they are ready or feel in need, and lend an ear or a hug when they need it.
Our Calm Teen pack comes with it's own custom calico bag for safe keeping and easy storage.
NB: This resource does not in anyway replace the advice of mental health professionals, if you feel your child needs additional support please contact:
1800 55 1800
1300 22 4636