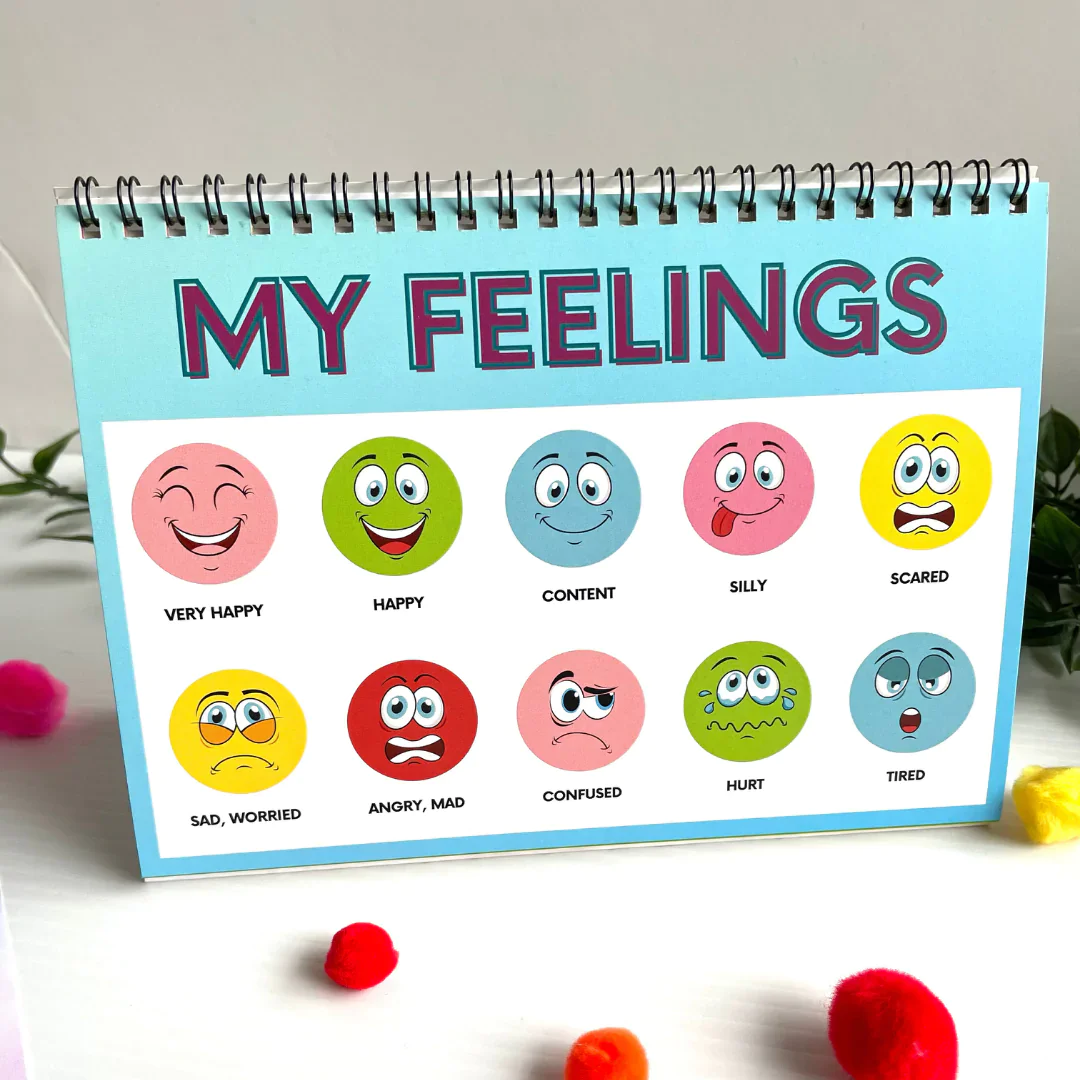 My Feelings Children's Flip Book
"My Feelings" is an easy to use resource assisting children to identify and understand their emotions and the behaviour that is often associated with those feelings.
We refer to the Zones of Regulation as a simple and easy to follow structure to help breakdown the different emotions your child may be experiencing.
If children are guided and taught how to understand, name and identify the way they are feeling, they can then be encouraged to think about what is triggering that emotion, and be guided towards using our helpful strategies and tools to feel more calm and in control.
A useful resource for Parents, Educators and Families to help children learn about their feelings and emotions. Filled with Strategies, Affirmations and Tools to help LITTLE people manage BIG emotions.
It's so important for our children to understand that ALL feelings are ok and there is no such thing as "Good" or "Bad" Emotions.