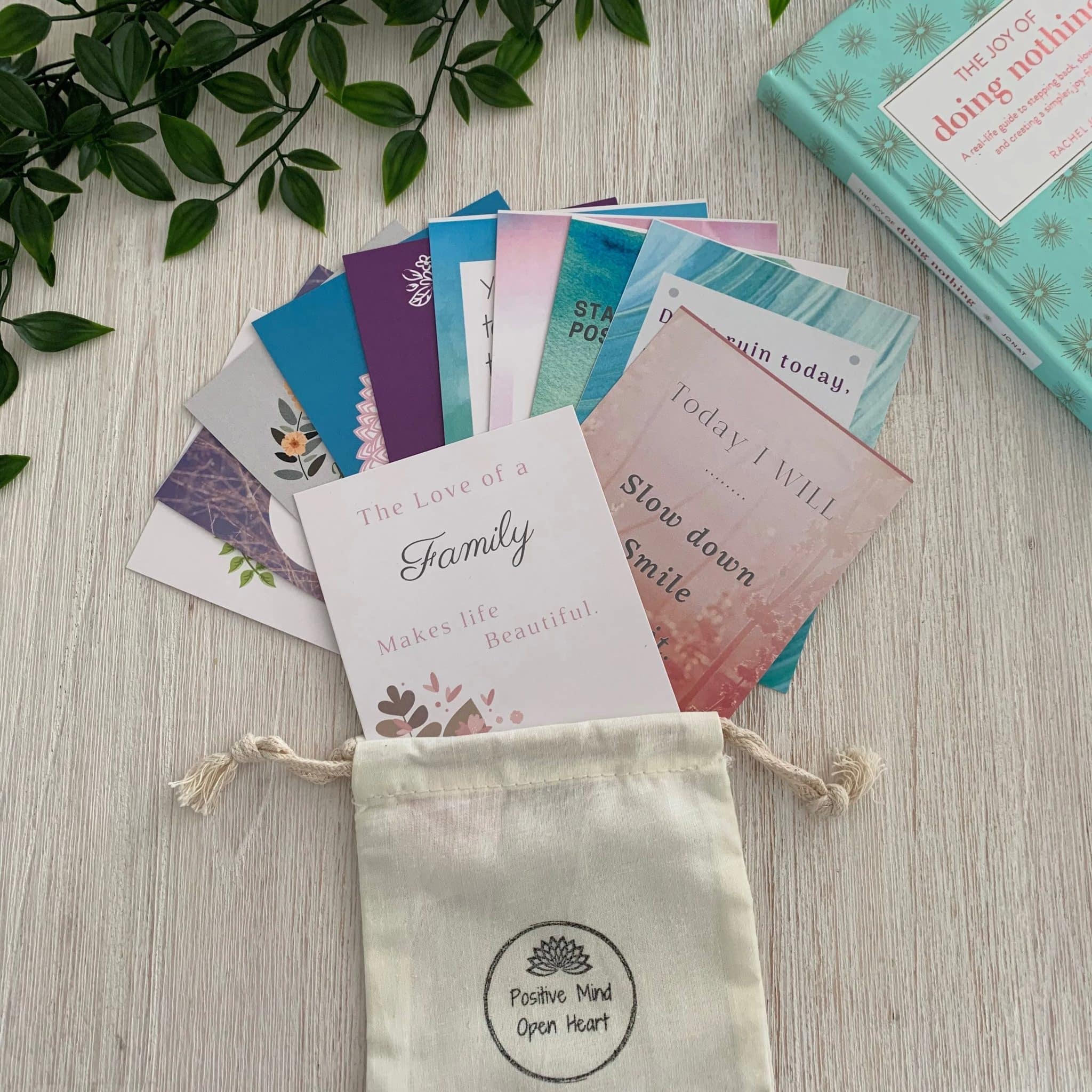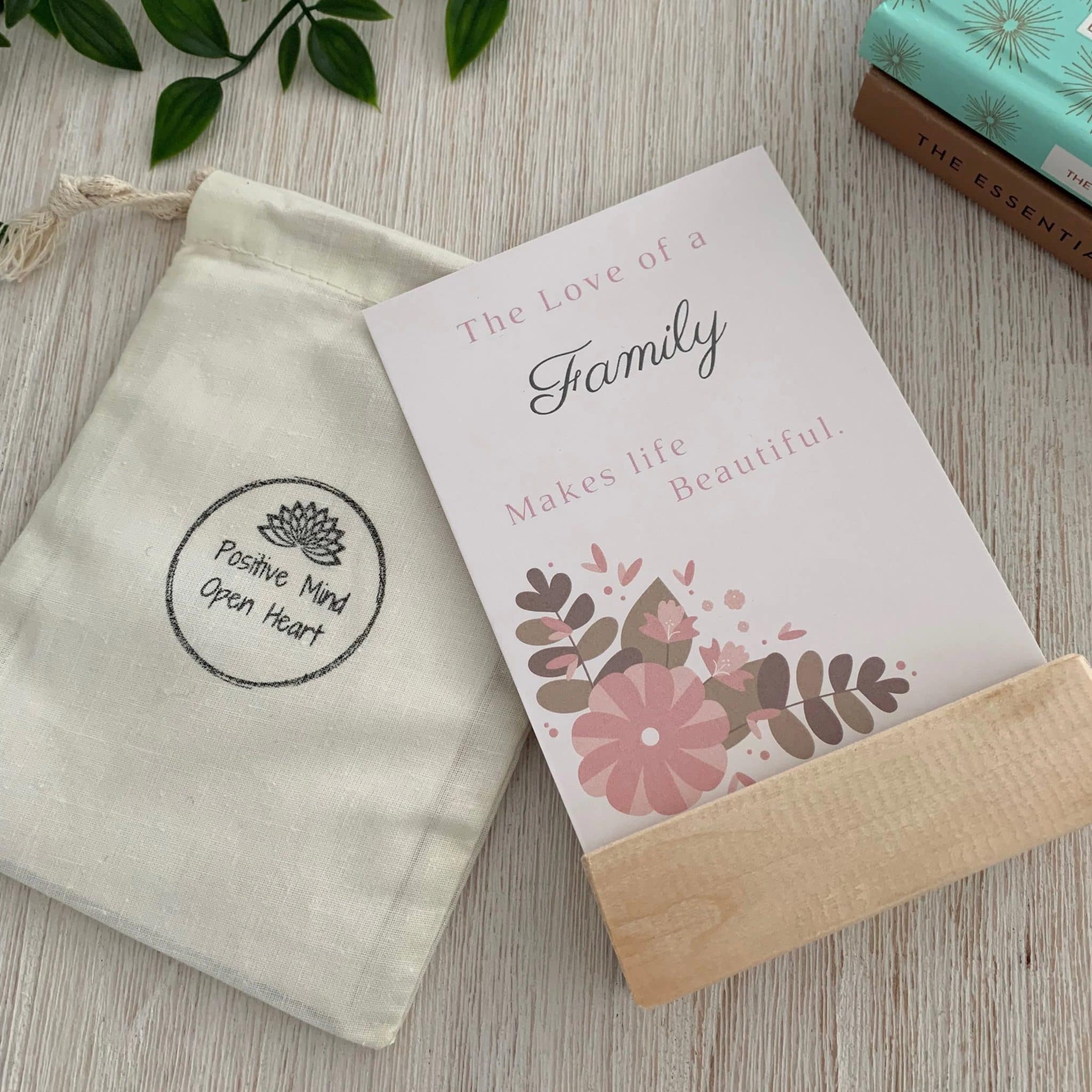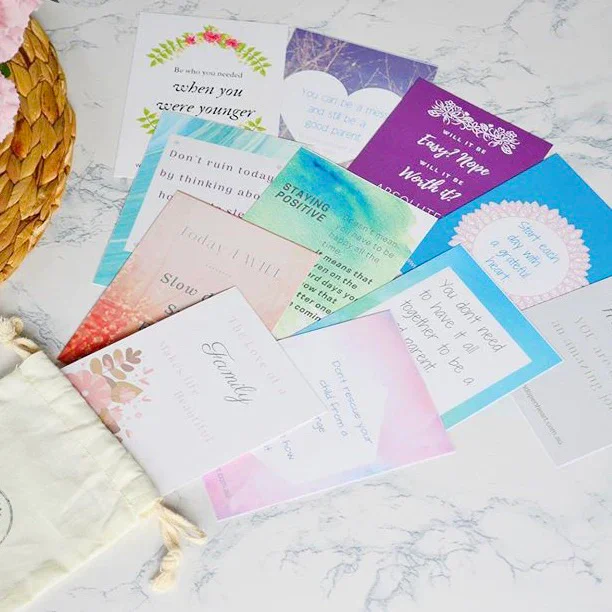 New Mums Positive Affirmation Cards – 11 pkt with Timber Stand
New Mums Positive Affirmation Cards – 11 pkt
Comes with timber Stand
Our New Mum & Family range of Affirmation cards are perfect for families who could use a gentle reminder that they are doing an amazing job. This range of cards includes:
"You can be a mess and still be a good parent, we are allowed to be both"
"Be who you needed when you were younger"
"Hey Mama, you are doing an amazing job"
"Don't rescue you child from a challenge, teach them how to face it"
"Staying positive doesn't mean you have to be happy all the time. It means that even on the hard days you know that better ones are coming"
"Today I will…. slow down, smile and enjoy it"
"You don't need to have it all together to be a good parent. None of us do. LOVE is all they need"
"Will it be easy? Nope. Will it be worth it? Absolutely"
"Start each day with a grateful heart"
"Don't ruin today by thinking about how little sleep you had last night"
This beautiful range of 11 cards comes complete with our cotton drawstring customised bag to complete your pack of positive words are.
A great baby shower gift – or new baby/parent gift.