Fidget Chain
A small mover that fits in the palm of your hand, great for playing and creating different shapes.
This Little thing is great for ADD, ADHD, stress, anxiety, and countless other uses.
The Metal Fidget Chain from Sensory Sensations a small and portable fidget toy. Reminiscent of a bike chain, it can be used between two fingers to manipulate and change the shape of the toy.
Great for relaxation and focus for both adults and children, in a discreet manner. They are quiet, making them ideal for the workplace, travel or the classroom. It is a durable and hardy fidget toy.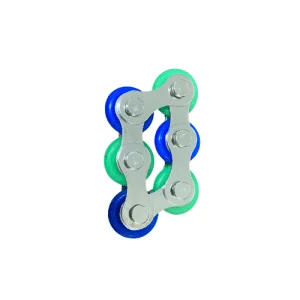 PLEASE NOTE: All fidgets and sensory resources should always be used under the supervision of an Adult.